Environmental Protection
A growth path, step by step a solid footprints, Hanas has gone through ten years. Gas people who are a group of ordinary and simple, enthusiasm, dedication. They pursue an extraordinary career. A green energy dream. A continuous self breakthrough journey. Carrying much wisdom much glory… 2100 kilometers of natural gas pipeline. More than 90% City gasification rate. 410 thousand users of natural gas. 89 central heating center. 7 million 200 thousand tons of carbon emission reduction. Hanas people poured all passion and hope. It will be a good business, to bring greater.
The first time foreigners who come to Yinchuan will have a common feeling – "the innocent blue here.". "Good air" becomes the new impression card of Yinchuan. In 10 years, as the "blue sky project" promoters, natural gas company social responsibility. It has made great changes in people's lives and cities.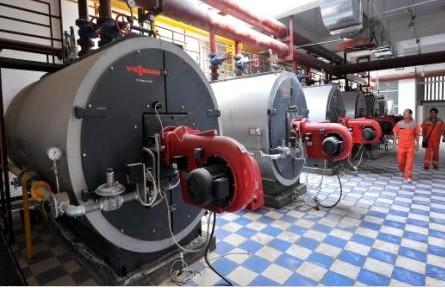 Central heating center of natural gas
Gas quantity and blue sky number synchronous growth
As a typical city characterized by coal smoke pollution, coal consumption in Yinchuan accounted for more than 74% of primary energy in 2003. Many Yinchuan people can still remember the scene of chimneys in the city. "Dust storm in spring. Winter black smoke. Wear masks all year round. Dare to wear a white gown." This ballad depicts the city environment at that time.
In order to solve the contradiction between urban development and environment, Yinchuan municipal Party committee and government put forward the adjustment of energy structure and utilization mode in 2003. Promotion of clean energy engineering. Hanas company was founded in July of that year. After that, the Yinchuan Municipal Committee and the municipal government determined the "blue sky project" as one of the 30 practical things for the people. Among them, the promotion of clean energy engineering has become the top priority. As the city gas operators, Hanas company responsible for promoting the responsibility of the quality of life of the people and improve the development of Yinchuan city.
Natural gas is the most economical and clean fuel for environmental protection. It is estimated that the promotion of natural gas heating area of 5 million square meters, equivalent to a heating period with 200 thousand tons of coal, reducing 25 thousand lameiche into the city, reducing the amount of 70 thousand tons of slag. At the same time, it can reduce carbon dioxide emissions by 5376.6 tons, reduce sulfur dioxide emissions by 3850 tons…
With the demolition of small coal-fired boilers, the natural gas into people's homes, the catering industry of coal to gas, oil gas and other automotive engineering, the energy structure of Yinchuan city has undergone tremendous changes and the air quality can be greatly improved. By statistics, the incremental curve of natural gas in Yinchuan is completely fitted with the blue sky growth curve after the improvement of Yinchuan environment. The low carbon heating value brought by natural gas can be clearly reflected in the improvement of the environment.
Perfect transmission and distribution network
The safest city to operate gas
Hanas company through single natural gas distribution in the Northwest's largest gas station that safe and reasonable transmission and distribution network. Dispatching automation monitoring system and main business information platform. Using matched gas storage peaking facilities and highly automated dispatching means. Perfect emergency rescue mechanism and humanized quality service. Efforts to build Yinchuan city natural gas safety supply system.Yinchuan city high pressure pipeline project invested by the company. It solves the problems of insufficient gas pressure caused by gas peak shaving and uneven time and space of gas. Ensure the energy supply of large city projects. The project design pressure 4.0Mpa, a total length of 82.53 kilometers, with a total investment of 338 million 714 thousand and 100 yuan. Gas supply capacity and improve the overall balance of Yinchuan city gas transmission and distribution system reform project to enable the construction of the Yinchuan city energy supply stability and security at the forefront of the country.
After more than 10 years of efforts, the company has been ranked first in ningxia with annual gas volume, gas users, network size and annual sales revenue. It has grown into the largest city gas operator in the west of china. Hanas company through the development of natural gas has quietly changed the living habits and city development path. A group of data may be more intuitive to illustrate this fact.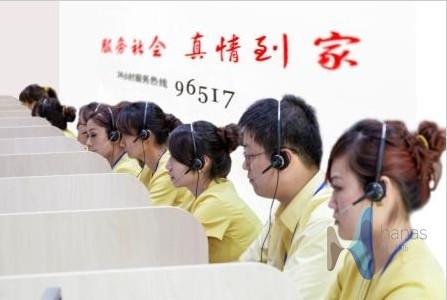 24-Hour Hour Hotline
Hanas Ten Years History
●After 10 years of development, the number of gas users in Hanas Company has grown from 30,000 to 410,000. The number of business gas users grew from less than 20 to 2,300.
●After 10 years of development, Hanas company's operating pipeline from more than 200 kilometers to more than 2100 kilometers. The basic form of a network of multi-source, high school low-pressure three city natural gas transmission and distribution system. The Yellow River east to the Yellow River, Helan Mountain to the west, south to Yinchuan South Outer Ring Expressway, north to read the sea Central CBD.
●After 10 years of development, Hanas Company's heating area has grown from 300,000 square meters to 26 million square meters.
●After 10 years of development, Hanas Company has grown from 3 temporary heating stations to 89 heating centers.
●After 10 years of development, Hanas gas consumption has grown from 12 million cubic meters to 600 million cubic meters.
●After 10 years of development, Hanas reduced the consumption of high-carbon energy such as coal and oil, reduced its greenhouse gas emissions and reduced the sky emission to Yinchuan. CO2 emissions from 7.47 / yr to 30.38 / yr; SO2 emissions from 0.08 / yr to 0.31 / yr; carbon monoxide from 0.51 / yr to 2.06 yr / year; carbon residue from 1.16 / yr to 4.71 yr / year; / Year; flue gas from 20.23 to 82.21 / year.
The next ten years, China's natural gas industry will usher in the golden period of development. In the face of market-oriented reforms, Hanas, as a medium-sized and downstream enterprise in the industry, faces huge industry challenges such as rising national gas costs and increasing demand. It also needs the support and understanding of the government and the whole society.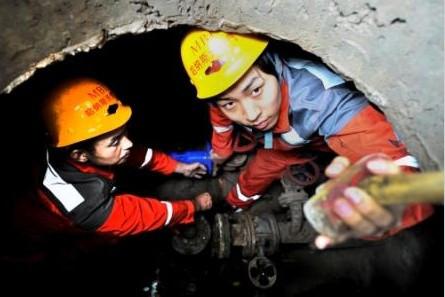 Professional pipeline maintenance
Our Future
In the next five years, the city's high pressure pipelines and the trunk branch of the pipeline will cover the urban planning area and some new rural areas and small towns. The city gasification rate will be more than 98%.
The next five years, Hanas will be built into the coverage of Yinchuan city north of Beijing Road, east of Qinghe street, city heating network Baotou Lanzhou railway to the east of the heating area of 32 million square meters. Solving the problem of decentralized boiler heating in the region. A centralized heating mode with 24 hours of uninterrupted water temperature is provided for urban residents. Benefit the residents of Yinchuan.
The next five years, according to Yinchuan city planning and construction area of Hanas, relying on the heating network East thermal power plant, gas supply network after completing the. It can replace about 1 million 500 thousand tons of standard coal every year. The average annual 1 million 200 thousand tons of carbon dioxide emissions of about 100 thousand tons of sulfur dioxide, carbon monoxide, carbon residue of about 15 thousand tons, 200 thousand tons, 3 million 500 thousand tons of flue gas volume. To improve the environmental quality of Yinchuan.
In the next five years, we will provide users with more advanced, more convenient services. To carry out online business, online services, video phone, entrusted with the handling of a variety of business services users. The vehicle detection implementation of outdoor distance detection, the use of advanced automation equipment, on-site analysis and other means to strengthen the gas quality safety monitoring. Resolutely eliminate hidden dangers of accidents. Transport development power, providing clean energy. Ten years of hard work of the road, created a brilliant natural gas. To help Chinese energy transformation as the Hanas, and will be facing the sun. Achieving a more brilliant future on the path of clean energy.