High temperature, Intense heat of summer, The trade union promptly sends "cool"
Since the beginning of summer this year, in the face of continuous hot weather, the company leaders attach great importance to frontline workers in summer cooling work.  Company chairman Wang Kui, general manager Ding Changan, deputy party secretary Zhu Lizhong and trade union chairman Yang Yining led the company's trade union personnel to the front line of the company's construction site and sent employees to high-temperature positions to send cool items to companies and unions Care for first-line workers.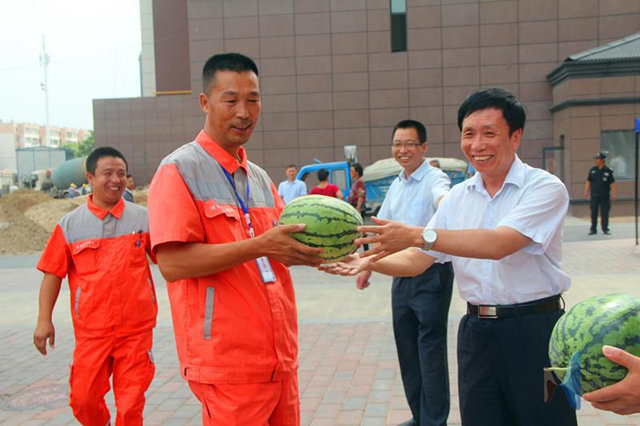 Company leaders have come to Xixia District workers Palace of Culture, Wen Cui South Xicui Fang Ting district, into the North Road, the pressure of the emergency protection project site and the thermoelectric boiler room to understand the progress of the construction. They visit condolences in high temperature and heat in the summer staff positions, sent them watermelon, mineral water and other cool items.  The leaders of the company are required to pay close attention to the safety of the project and the health of the project builders at all times. We will do a good job in preventing and cooling the summer heat, and create a good working and living environment for the front line workers to safely spend the summer.